Hartland
GRID-IT Grid Fix Apertured Plates complete with Fixing Grid
A popular collection with stylish slim front plates to complement today's interiors. Available in nine elegant finishes with complementary switch insert finishes and visible fixings.
Slim, sleek and stylish
Visible fixings
Standard box-fix electrical accessories
Grid & EuroFix options also available
Available now! contact us on 01747 860088 to view the brochure Here!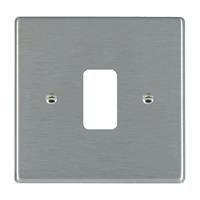 GRID-IT Grid Fix Apertured Plates complete with Fixing Grid
GRID-IT Grid Fix Apertured Plates complete with Fixing Grid