Hamilton Paintables Primed Madrid
Hamilton Paintables adds a 'primed' finishing touch to stylish Madrid apartment!
Hamilton Litestat's Hartland CFX collection of wiring accessories in a customised 'primed' finish has provided the final finishing touch to a chic apartment renovation in the iconic Almagro district of Madrid, Spain.
The Bristol - UK based manufacturer's on-trend design embellishes the property while supporting all the lighting functionality requirements.
The renovation was conducted by Galan Sobrini Architects.
Based in Madrid and in operation since 2008, the firm has built a reputation for its passion to create clean, simple yet stylish spaces that are highly useable and meet the living requirements of its discerning clientele. For the architects, achieving the original vision of a project comes down to the smallest of details and finishes, which is why it selected Hamilton for the project's decorative wiring accessories.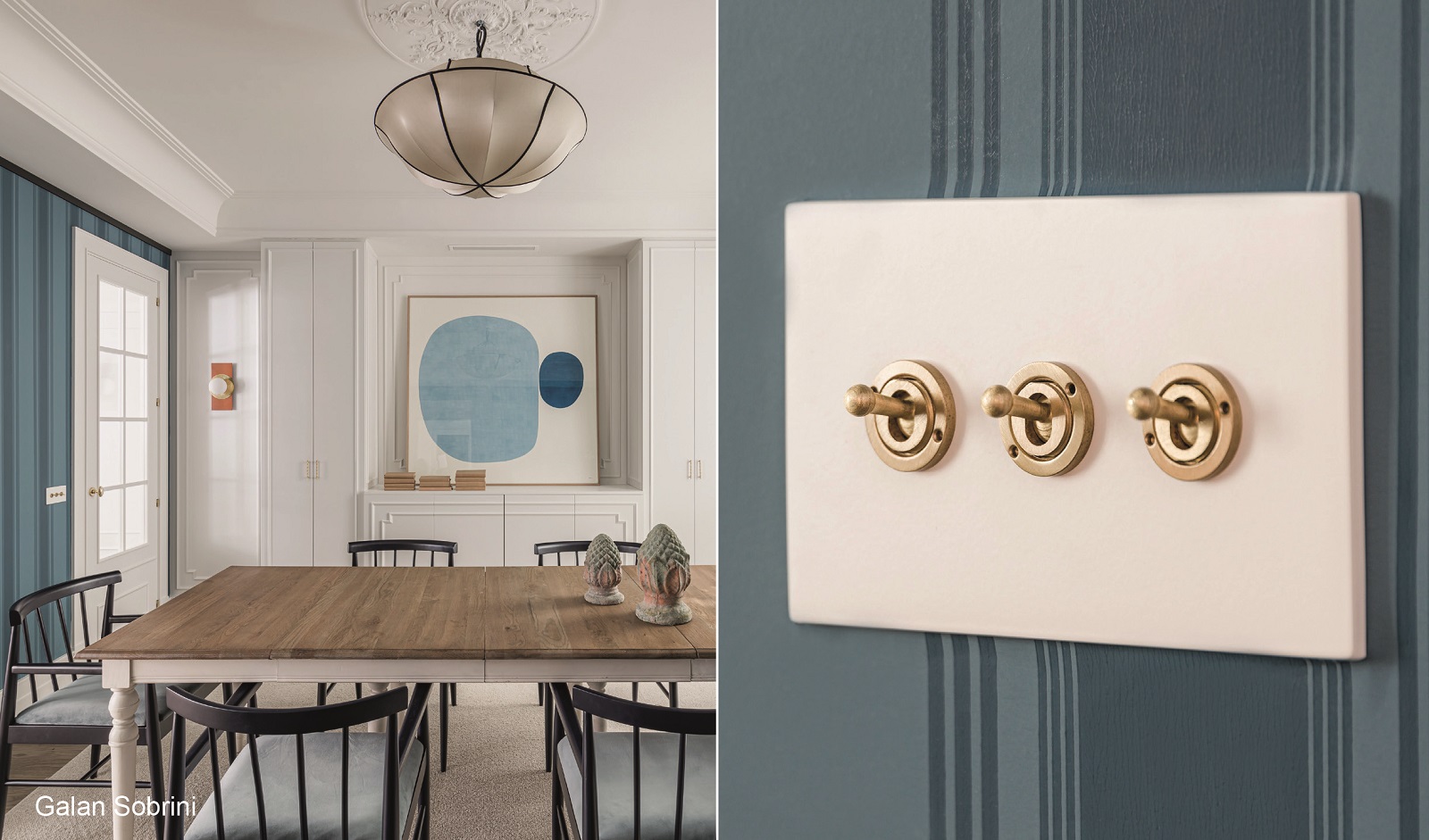 French Styling with a modern twist
Spanning 375m2, the apartment was reconfigured to open up and optimise the space, increasing the natural light flowing in and making it better suited to the family living needs of the owners and their children. The project's main challenge was to update the space while retaining its original, elegant essence.
The finished interior design combines a classic French style with a modern twist. The original architraves and skirtings were replicated, as were the ornate ceiling roses. Where possible, original features were retained and restored, such as the original handles and doorknobs throughout the property.
White primed a la mode
Complementing the look and providing a contemporary accent, Hamilton's slim and elegant Hartland CFX decorative switch plates with concealed fixings were used to control lighting. Utilising Hamilton's 'Paintables' powder coating service, rather than select a standard RAL or NCS colour finish, Galan Sobrini decided to take an unconventional approach – the Hartland CFX plates were finished in a primed white and specified with polished brass toggle and rotary dimmer switches. The clean lines, simplicity and contrast between the white plate and metallic switch elements result is an understated chic look that blends effortlessly with the classic yet contemporary feel of the property.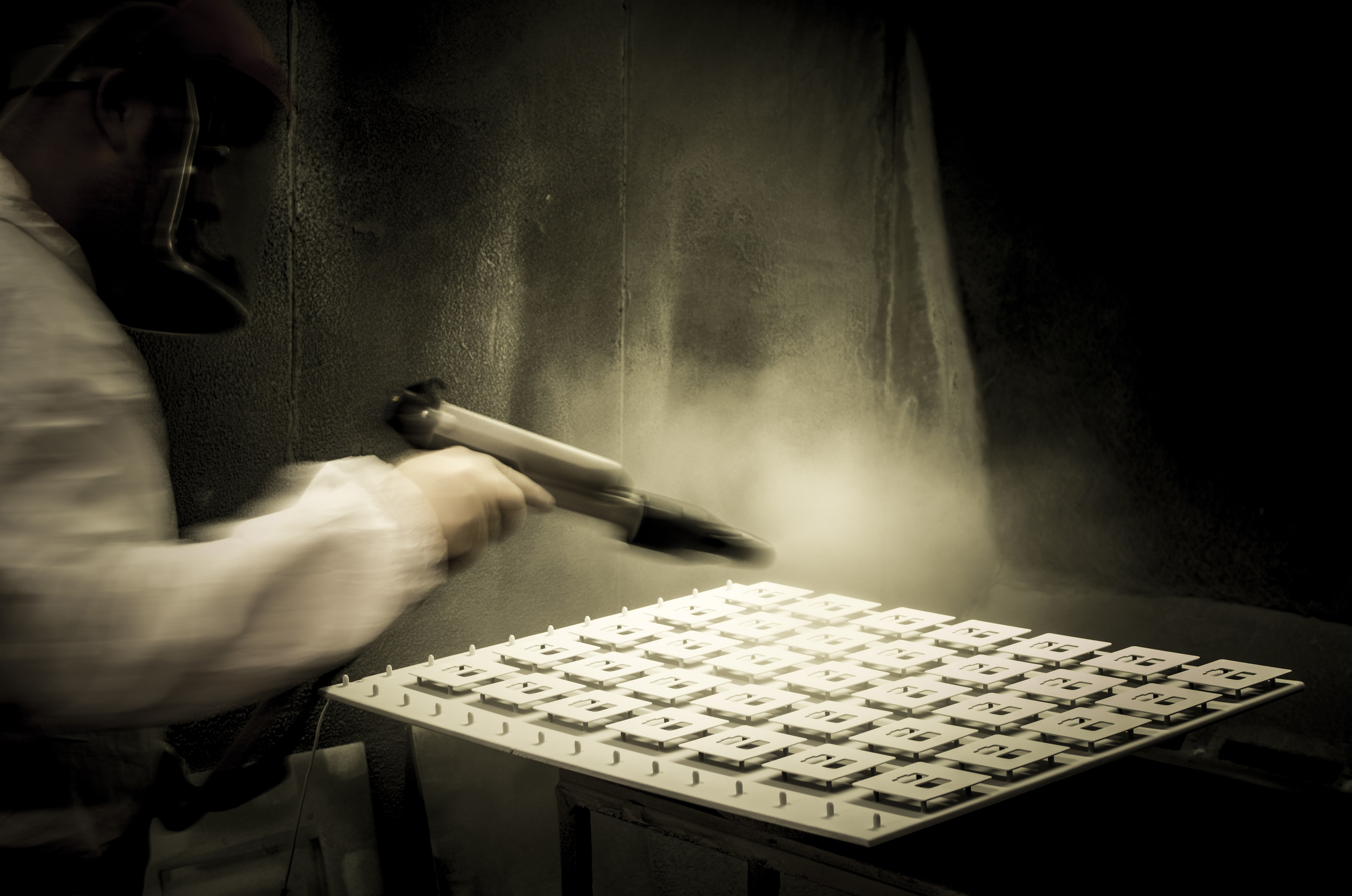 Albert Valdes, Hamilton's Barcelona-based EMEA Sales Manager who supported the project, said: "The final result is an apartment that is not only practical and functional, but effortlessly stylish with the finishing touches and details making it an extremely special project.
We're delighted that Hamilton and its decorative wiring accessories have played a part in creating this beautiful, elegant and functional living space in such a desirable area in Madrid."
To discuss how Hamilton's Paintable service can add an individual finishing touch to your next project, email: uksales@hamilton-litestat.com
International enquiries: Albert.Valdes@hamilton-litestat.com